Pediatric Dentist Serving Islandia, NY
---
Suffolk Pediatric Dentistry & Orthodontics provides top-quality pediatric dental and orthodontic services for children and teens in Islandia, NY, including Invisalign, Invisalign Teen, braces, and sedation dentistry.
At Suffolk Pediatric Dentistry and Orthodontics we provide a child-centered approach to dental care and oral health. Our kid-friendly environment puts even our youngest patients at ease. The dental team specializes in pediatric dental care to provide a foundation for a lifetime of oral health. 
Our office is conveniently located in Sayville, a short drive from Islandia, NY. Call us today to schedule your appointment!
Suffolk Pediatric Dentistry & Orthodontics
ADDRESS
320 W. Main Street
Sayville, NY 11782
Directions
HOURS
Monday | 9am - 6pm
Tuesday | Closed
Wednesday | 9am - 6pm
Thursday | Closed
Friday | 8am - 5pm
Saturday | Closed
Sunday | Closed

---
Request an Appointment
---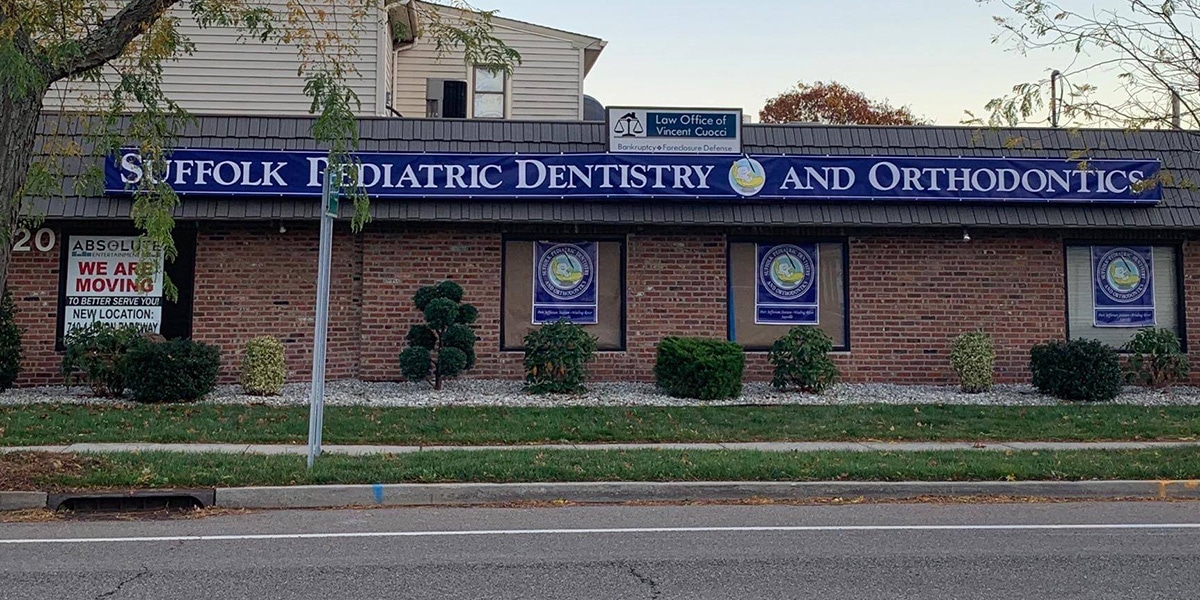 ---
Pediatric Dental Services
---
Preventive and Diagnostic.

Regular cleanings and exams can help keep teeth healthy and provide early detection of cavities or other issues that may need attention. 
Restorative.

Procedures like cavity fillings and root canals repair damaged teeth and allow them to stay in place. Both baby teeth and permanent teeth should be restored when necessary. 
Sedation and Hospital.

In cases of dental anxiety or for complex or lengthy procedures, sedation may be helpful and necessary. Mild forms of sedation are provided in the office, but deep sedation may need to be administered in a hospital setting.
Special Needs.

We provide dental care for children with special needs. Our experience allows us to meet the unique needs of all patients, working closely with parents and your child's doctor.
---
Pediatric Orthodontic Services
---
Early Treatment.

Your child's first orthodontic evaluation should take place by the age of 7. Whether or not they require early treatment, regular monitoring is helpful to determine when and if treatment should begin. 
Interceptive Orthodontics.

When orthodontic treatment begins early, it helps to guide growth in a positive way that can reduce or even prevent the need for future orthodontic treatment. 
Braces.

Traditional metal braces and clear brackets are still the most common type of orthodontic treatment. Patients who need braces will typically get them in the preteen or teenage years depending on their individual needs. 
Invisalign.

Invisalign is an orthodontic treatment that is available as an alternative to braces. Clear plastic aligners are worn over the teeth to shift them into proper alignment. Invisalign and Invisalign Teen can treat most common orthodontic conditions. 
Retention.

After orthodontic treatment, retainers must be worn to maintain the placement of the teeth and prevent them from shifting back to their previous position. 
---
Frequently Asked Questions About Pediatric Dentistry Near Islandia
---
---
---
---