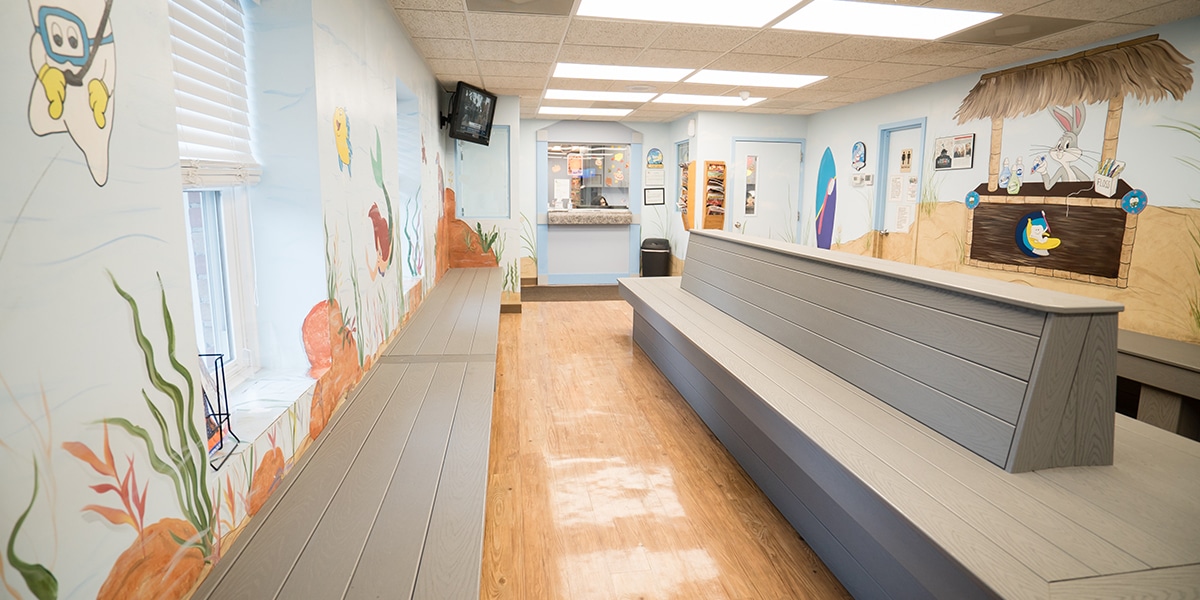 ---
As a parent or caregiver, it's hard not to panic when your child has a dental emergency, but our team at Suffolk Pediatric Dentistry is here to help. If you call during our regular office hours, immediate attention will be given to your child's situation and we will arrange to see them as soon as we can.
Outside of our regular hours, call our office and listen to the instructions provided. Leave a message and we will return your call as soon as possible. If your child has a serious or life-threatening emergency, call 911 or go to your local emergency room for treatment.
---
Our Contact Information
---
Below, you'll find tips on how to handle some common pediatric dental emergencies.
---
---
Orthodontic Emergencies
---
Here are some tips to help you deal with common orthodontic emergencies:
---
If your child's orthodontic appliance is broken or loose, call our office to schedule an appointment. If your child already has an appointment scheduled, call us to let us know that repairs are needed so we can adjust their appointment time accordingly. After hours, call our office and leave a message. We will get back to you as soon as possible.
---
Frequently Asked Questions About Dental Emergencies
Do emergency dental appointments cost more?
No, our practice does not charge any extra fees for emergency dental appointments.
Can a knocked out tooth be put back in?
Knocked out baby teeth cannot be put back in, although we may use a space maintainer to reserve room for the adult teeth to erupt. Adult teeth can be reinserted successfully, but only with prompt treatment. Once the tooth is back in the socket, we use splints to stabilize it until the gums reattach.
How long can a knocked out tooth last?
A tooth has the best survival rate within an hour after being knocked out, assuming it's being stored in a cup of saliva or milk. After an hour, the chances of being able to save the tooth begin to drop.
What is considered a dental emergency?
A dental emergency is any situation in which your child is experiencing unbearable pain, uncontrolled bleeding, or needs urgent dental care in order to save a tooth.