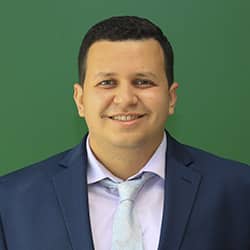 ---
Orthodontist
---
I'm originally from Queens, NY and I attended the Bronx High School of Science. I then spent 8 years at Stony Brook University pursuing both my undergraduate degree, a B.S. in Psychology, and my DDS. I truly cherish those years and have lasting friendships from both programs. I then completed a General Practice Residency and subsequently spent one year as a general dentist before deciding to specialize in Orthodontics at Jacksonville University.
The most important things in my life are my 2 children and my beautiful wife, Cindy, who I met during dental school at Stony Brook! As far as I am concerned, she's the best endodontist, period.
I am a culinary enthusiast and enjoy cooking, baking, smoking foods, sous vide, BBQing, and more! I enjoy traveling the world and have been to 13 countries across 5 continents in just the last several years (and hope to see many more). I'm a technology enthusiast, scuba diver, video game nerd, and a Star Wars and Harry Potter fan.
The values most important to me are integrity, respect for others, and happiness for myself, my family, and my patients. In accordance with those values, I strive to give my patients my best every day! Happiness is contagious and I do believe that we can infect each other with it!
---